Albert J. (Jon) Blumbergs
D.V.M.
Dr. Jon, as he is best known, was born and raised on Long Island, NY. He graduated from the New York State College of Veterinary Medicine at Cornell in 1988, and eventually settled in Central PA with his young family. Over the years, he's met many wonderful owners and their companions, and is grateful for the trust they've given him.
He and his wife, Susan, live in Mount Joy, and have three grown children. He enjoys spending time with his family; working outdoors, and taking walks with their dog, Finn.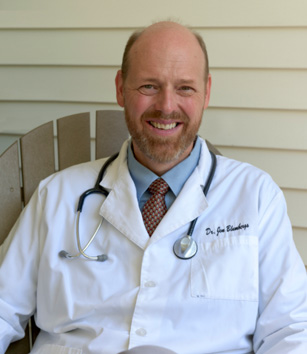 Randall A. Frey
V.M.D.
After earning a bachelor's degree in chemistry and biology at Messiah College in 1978, l went on to earn my degree in veterinary medicine from the University of Pennsylvania in 1984. Since then, I have held positions in biomedical research, administration and management, clinical veterinary practice, farming, teaching and personal care.
At the heart of my practice of veterinary medicine is a personal commitment to honor the relationship or bond between owner and pet. A healthy bond depends on a pet that is not only healthy and well but also well adjusted. Ideally, well bonded pets and owners are attuned to one another. Seeking those ends within the context of a healthy pet owning relationship is my goal as a practitioner.
When not at work, I can be found "workfing" on my small farmette gardening or caring for my small menagerie of steers, goats, and chickens. I cherish time spent with my wife, Paula, our two children and our four grandchildren. When it is really time to unwind, I chill with our dog, "Boomer" and our cat, "Chairman Meow".
My wife and I are actively engaged in the life and ministry of the Refton Brethren in Christ Church.